How to Clear Garden Waste with Less Cost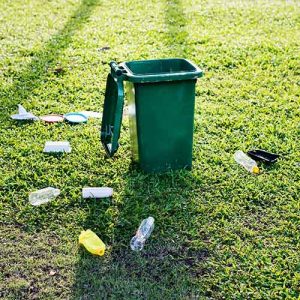 Getting rid of garden waste is not as easy as most people assume. There are different ways into clearing garden waste like composting, hiring a skip, taking the waste to your local tip among others. All these options are generally cheap; you just have to choose what you can work with.
Much of your garden waste can be composted and reused in the garden. The compost waste is ideal for your garden or lawn grass. These can include grass cuttings, fruit and vegetable scraps, old cut flowers, tea bags and coffee grounds, cardboard, newspaper, paper bags and scrunched paper and straws. Some materials like brick and rubble cannot be composted but can be taken to your local center for recycling purposes. Depending on arrangements with your local council, you can have up to 5 bags of garbage waste collected every week, free of charge.
Below are a few options of getting rid of your garden waste with less cost;
Compost – this is the process of decomposing waste matter. It recycles organic materials and produces a soil conditioner. Compost is very rich in nutrients and reusing it in your garden brings out good results. This is one of the cheapest methods you can involve yourself in when decorating your lawn or garden. it, however, needs patience, time and keenness. You will have to collect your garden waste and place it in a bin or compost bag. The waste has to stay moist during the whole process for it to compost. The best time to carry out composting is during the spring. The composted waste can be ready in about 4 months. Composting only requires a bin which you can get at an affordable price. It is cheap and does not require any third party involved.
Hiring a skip bin –people who want to avoid the manual work involved with composting might find it better to hire a skip bin. The process is also affordable and it is a service that you require when you have piled up waste. All you have to do is call and order for a skip bin. The usually deliver on the same day and give you a five day window to fill up the bin. The bin can hold large amounts of garden waste. The removal experts will collect the waste and take it to the local tip for recycling. The process costs less and is not involving.
Dropping off the waste – with this, you do not need to spend anything at all. As a garden owner, you will have to collect your garden waste place it in your Ute or trailer and take it to the local tip. Do not dump the waste in the landfills and cause an environmental hazard. If by any chance you do not have an idea of how to recycle the waste, call and seek advice from the removal waste experts.
Buying a green waste bin – most homeowners have a collection day where a waste company collects domestic waste. With this, you can buy a green waste bin that is set aside for garden waste. When you are clearing out the garden, place the garden waste in the bin and wait for it to be disposed on collection day. The method is cheap but only limits you to dispose of waste that can fit in that bin. Furthermore, you will have to wait for the collection day for the waste to be disposed of.
Conclusion
The above options are all workable and it is up to you to choose which one works for you best. You can spend less or nothing on disposing garden waste.